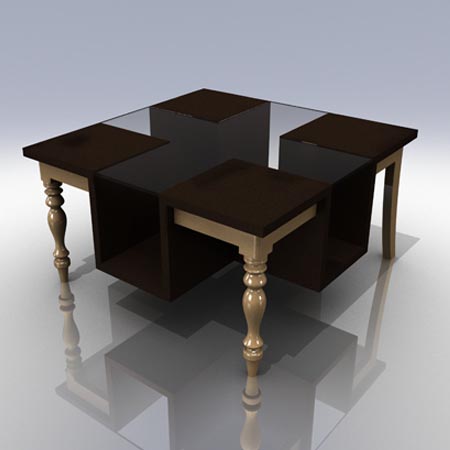 Name: Save a Chair Day

Material: Walnut veneer and solid re-used timber chairs - optional glass top.
Finish: Satin wood varnish
Dimensions: w&d= 990mm , h= 440mm

Pricing and ordering:

The coffee table is made to order and supplied as one complete unit.
Available in a variety of materials and finishes, please contact for pricing, quantities and lead times.

The story:

The 15th of August 2009 was the day I found this beautiful chair in a bin, I decided to name this day; SAVE A CHAIR day!
356 chair saving ideas will be created, one for each day of the year.
STOP! this throw away philosophy, imagine if it was a plastic chair!
Re-use it, save it, fix it, give the chair a name, attach yourself emotionally, it was once an object of desire.
Mother Earth is pleading with you

< Back to Gallery