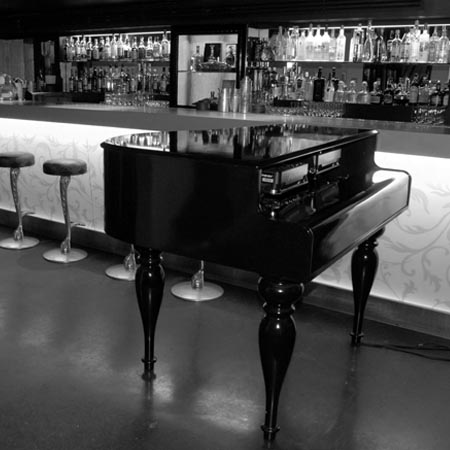 Name: DJ Piano Booth and Fine Drinks Display Cabinet

Furniture design

DJ Piano booth details:

Designed to fit 2xMKII Pioneer turntables, 1x mixer, 2x Pioneer CDJ-1000MK3 Deck.
Supplied with 3x13Amp double sockets and 2x Spacetek bolt down stands.

Material: A combination of wood, plywood and MDF.
Finish: Gloss black
Dimensions: w=1420mm, d=1060mm, height closed=1150mm, height open=1850mm

Pricing and ordering:

The DJ piano booth is made to order, available in a variety of materials and finishes, please contact for pricing, quantities and lead times

The story:

Music is enhanced with the use of beautiful objects.

< Back to Gallery