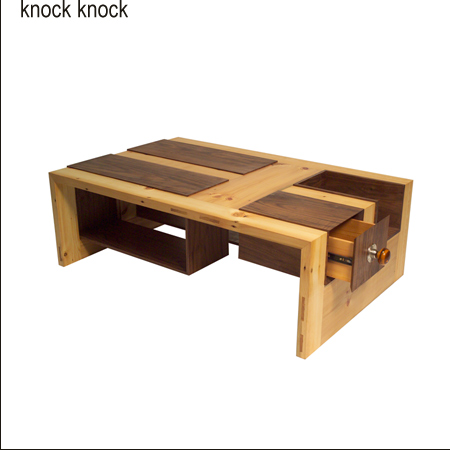 Name: knock-knock

Material: solid re-used pine and fse American walnut
Finish: Danish oil
Dimensions: l=1185mm x w=765mm x h=410mm

Pricing and ordering:

The coffee table is made to order and supplied as one complete unit in solid timber.
Available in a variety of materials and finishes, please contact for pricing, quantities and lead times.

The story:

The transformation of a lifeless object is defined by its previous identity, producing a new form and aesthetic to satisfy an alternative function, with emphasis on re-using an old door and sustaining its life.

A multifunctional lounge coffee table with various storage options producing an unlimited number of functional combinations.

< Back to Gallery